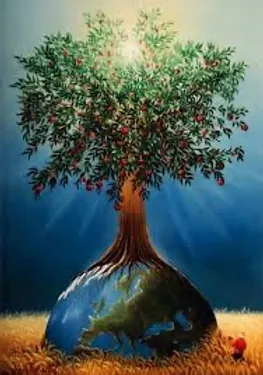 We are created in perfect harmony with the vibration of truth and love. Along the way, our vibration can lower from truth and love – into states of terror, fear, trauma, etc. Energy vibrates. We are pure energy and we vibrate emotions/feelings. When we go through life and experience things and situations, etc – our energy vibration can lower. When we vibrate in lower states – we can become ill – physically and mentally.
Where is your vibration level at right now? What thoughts do you repeatedly think each day? What condition is your physical body in? – Health or dis-ease?
Take this step today to allow your vibratory level to rise up. The Tree of Life Meditation I offer to you for free is an offering from me to you, as a way to expand your heart and raise your energy vibration.
All Tree of Life Meditations created to raise the level of truth and love are meant to enlighten you.
See my website (first page) for this free Tree of Life Meditation.
Free Your Heart With Laura
www.freeyourheartwithlaura.com
freeyourheartwithlaura@gmail.com
407-625-9085
Facebook: Free Your Heart With Laura
Instagram: @freeyourheartwithlaura
Twitter: @freeheartlaura
Book Now!
Schedule Your Session Today!